3000 People run, walk, and raise money for The Valerie Fund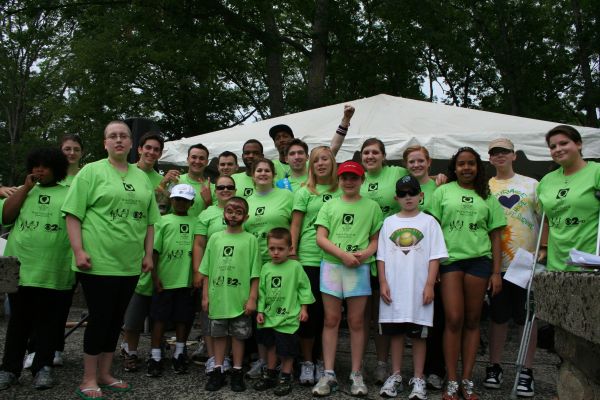 The JAG Physical Therapy & WCBS-TV Valerie Fund Walk and 5K Run is a Great Success
[Verona, NJ, June 15, 2010]-  On Saturday, June 12, 2010 Verona Park was the site of the Jag Physical Therapy & WCBS-TV Valerie Fund Walk & 5K Run for the fourth consecutive year. More than 3000 people ran and walked to support the children and families of The Valerie Fund (wwwthevaleriefund.org). 
"My staff and I love being a part of this because we believe in giving back to our community.  By supporting this event for The Valerie Fund, we know we make a difference in helping kids get the care that they deserve," said John Gallucci, president of JAG Physical Therapy.
The event raised over $210,000 to support comprehensive health care services for children with cancer and blood disorders, which included support from the Jennifer Swift Fieldman Foundation. This has been the mission of the Valerie Fund since 1976 and is carried out in the seven Valerie Fund centers across NJ, NY, and Philadelphia.
Abby Goldberg, Walk Chair and the aunt of a former Valerie Fund patient, said, "All the support we feel from the community is amazing. It is great to see so many patients out here enjoying their day." 
During the morning hours runners enjoyed coffee donated by Starbucks and ate bagels to fuel up for the race.  After the walk the participants enjoyed an inflatable slide and play structure, ate hot dogs donated by Best Provision, Inc. and Eight Hills Catering and pizza donated by Calabria's.  They also had their faces painted and enjoyed listening to the band, Amber Blues.  All participants received a free t-shirt and the winners of the 5K race were awarded prizes for both the male and female winners in different age categories.
Back to News Main Page