Former Tennis Pro and New Jersey Native Justin Gimelstob to Host Tennis Exhibition at Chatham's Centercourt Athletic Club to Benefit The Valerie Fund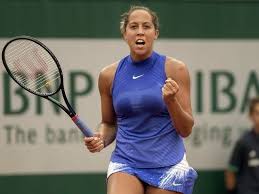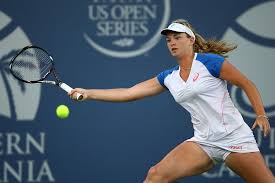 Madison Keys, Coco Vandeweghe, the Bryan Brothers and Justin Gimelstob scheduled to participate in Exhibition on December 9 
Tickets to go on sale Thursday, October 26th

Maplewood, NJ, October 25, 2017- For the seventh time, New Jersey native and former tennis phenom Justin Gimelstob will host a tennis exhibition to raise money for a variety of children's charities, including The Valerie Fund, a nonprofit organization supporting comprehensive healthcare services for children with cancer and blood disorders. The Justin Gimelstob Children's Fund (JGCF) Tennis Exhibition features some of the best past and current tennis players in the world, and the audience will be treated to an intimate display of athletic prowess, great tennis and high energy entertainment. Gimelstob, who is now a sports broadcaster and player representative on the ATP World Tour Board of Directors, will be joined by #16, US Open 2017 Finalist and winner of three premier WTA tournaments, Madison Keys, #12, 2017 US Open and Australian Open Semi-Finalist and 2008 Junior US Open Champion, Coco Vandeweghe and The Bryan Brothers, winners of multiple Olympic medals, including the gold in 2012 and held the #1 doubles ranking jointly for 438 weeks. (all scheduled to attend)

The players will be supervising junior and adult tennis clinics ($100 per session), as well as a free clinic for children 10 & under beginning at 12pm. The exhibition matches begin at 3pm. (doors open at 2pm)
Justin said, "When we started this event and my foundation nineteen years ago, I could never have imagined it would have grown into what it is today. It brings me so much pleasure to come back home and bring world-class tennis with me...all for a great cause."

Madison Keys said, "I'm happy to join Coco, Bob, Mike, and Justin for a fun day in support of The Justin Gimelstob Children's Fund and The Valerie Fund. More importantly, I'm proud to play for a cause that will positively impact the thousands of children's lives that are fighting these battles every day."

Coco Vandeweghe said, "I'm very excited to be a part of this year's Justin Gimelstob Children's Fund exhibition in New Jersey this December. I'm looking forward to playing Madison again for an amazing cause, especially since this summer kind of shined a spotlight on our friendship and rivalry, so it'll be fun to revisit that again."

Bob and Mike Bryan said, "We are honored that Justin has asked us back to play in his charity event. We have incredible memories from our time at the Centercourt Athletic Club of Chatham in 2010. We are proud to support his efforts to help children in New Jersey and his work with the Valerie Fund."

Tickets go on sale Thursday, October 26th and can be purchased at http://www.thevaleriefund.org and http://www.centercourtacademy.com
The event takes place December 9 at Chatham's Centercourt. General admission tickets are $60 each and courtside box seats are $225. The proceeds from live and silent auctions, which feature unique tennis and entertainment memorabilia, will go toward providing care for the patients at The Valerie Fund.

To learn more about The Valerie Fund and the upcoming Justin Gimelstob Children's Fund Tennis Exhibition please contact Bunny Flanders, Director of Marketing and Communications at bflanders@thevaleriefund.org .
Back to News Main Page