PIRATES TO DANCE 18 HOURS STRAIGHT TO FIGHT CANCER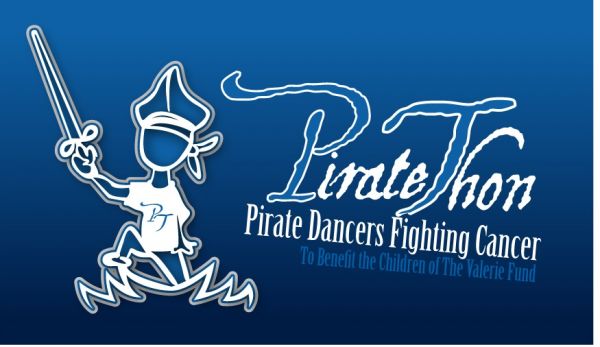 Seton Hall Students Team With the Valerie Fund for "Pirate Thon" Dance Marathon
MAPLEWOOD, N.J., February 15, 2013 – Seton Hall University students will stage a spectacular 18-hour dance marathon in an effort to "take no prisoners" in the fight against cancer. The festivities will benefit The Valerie Fund, a Maplewood, NJ-based non-profit organization that supports children with cancers blood disorders.
The 18-hour marathon event will begin on Saturday, February 23, 2013 through the following afternoon at Seton Hall's South Orange Campus.  PirateThon will rely on support from the surrounding community, and will provide games, live music and food for visitors, families and supporters alike. Thousands of attendees are expected and sponsorships range from $250 to $25,000. Organizers welcome sponsorship, volunteer and participation inquiries at info@piratethon.org.
Our impressive list of sponsors includes Dean Anthony Entertainment, Lifechangers Church, Above Restaurant and Bar, Investor's Bank, Kenilworth Sign-a-Rama, Gourmet Dining, Jay Sean, Sonny's Bagels, Starbucks, Cold Stone Creamery, Love and Yogurt, Carlo's Bakery, Park West Diner and Café, Stony's, and Splurge Bakery as well as Mr. Kevin Cummings, Mr. Joseph Sheridan, Mr. Barry Kirschner, Mr. Bill Bartzak, Mr. Paul Tomkins, Ms. Lyubov Safar, Mr. David Duggan, Mr. David Duggan, and Ms. Betty Manetta and their families.
Back to News Main Page