The Valerie Fund Announces 2018 Walk/5K Run set for June 9th in Essex County's Verona Park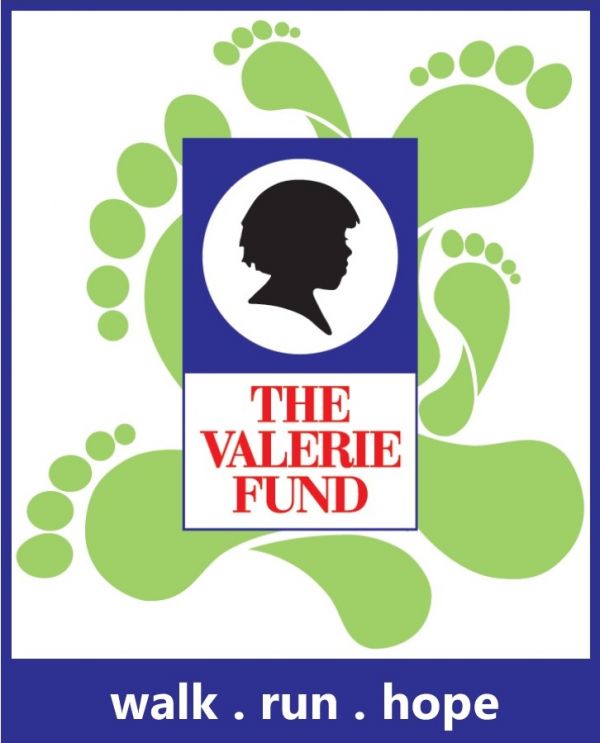 Ready to Raise More than $1,000,000 for the
7th Consecutive Year 
Over 4,000 walkers and runners will meet at Verona Park on June 9, 2018 to support children with
cancer and blood disorders
Planning is underway for the 2018 Valerie Fund Walk & JAG Physical Therapy 5K Run. The event will take place on Saturday, June 9th in Verona Park, a magnificent setting for a celebration of children in our community being treated for cancer and blood disorders. To learn more about the event and to register for the sanctioned 5K race and the Walk, go to www.thevaleriefund.org/walk or call The Valerie Fund offices at 973-761-0422.
Since 2006, the nonprofit organization's premier fundraiser has grown steadily---in attendance, number of donations and sponsorship participation. On June 9th more than 4,000 people are expected to again join several hundred Valerie Fund patients and families in recognition of their courage and to spread awareness of pediatric cancers and blood disorders.
#Whodoyouwalkfor? So many have been touched in some way by the devastating effects of a life-threatening illness. The Valerie Fund invites everyone to come out on June 9th to walk and run in honor of your own hero – a child, family member or friend that has struggled with cancer or a blood disorder.
FLAT IS BACK! This year we are excited to be partnering with both the Township of Verona and West Orange as our all new certified 5K race course will take runners through both communities. The course is flatter than ever before and runners will be able to record faster times. Please visit the Event Info tab at www.thevaleriefund.org/walk for a map of the new course.
The Valerie Fund addresses the most immediate needs of patients and families whose lives are suddenly and dramatically upended. Core services provide emotional, practical and financial support complementing state-of-the art medical treatment at seven Valerie Fund Children's Centers located in New Jersey, New York and metropolitan Philadelphia. The hallmark of The Valerie Fund services ensures that families and hospitals do not have to rely on insurance reimbursements to receive the range of support of a multi-disciplinary team including a staff of social workers, psychologists, child life specialists and educational liaisons. More than 6,000 children with cancer and blood disorders are treated annually---a network that is one of the largest of its kind in the country.

Sponsorships continue to be the foundation of the Walk/5K Run's success as well as the grass roots efforts of hundreds of Walk Captains and their teams. The Valerie Fund takes great pride in sharing some of the major sponsors' names: Atlantic Health, RJW Barnabas Health, St Joseph's Health, Burger King, Danone , Global Healthcare Management Inc the Inserra, Saker and Village ShopRite families and JAG Physical Therapy, underwriter of the 5K Run. We would like to welcome Cboe to our premier fundraising event this year.

Media support is provided by WCBS-TV 2 HD, WCBS 880, Outfront Media, Screenvision and Clear Channel who donate on air public service announcements, radio spots and billboards. Local sponsors will provide complimentary food and beverages and entertainment will include carnival activities, live music, and face painting.
Back to News Main Page