The Valerie Fund founders Sue and Ed Goldstein are recipients of annual volunteerism award created by New Jersey Monthly.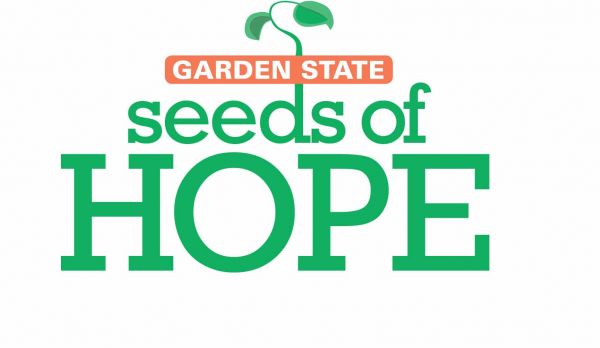 Pair's long time support of children with cancer and blood disorders earns state's top volunteer distinction. Profiles of 2013 Seeds of Hope award winners featured in the magazine's September 2013 issue on sale now.
[Maplewood, NJ, August 27, 2013]-   The prestigious Seeds of Hope awards were created a decade ago by New Jersey Monthly to publically recognize the accomplishments of the state's citizens who are making a difference. Nominations of New Jersey residents working with New Jersey-based community organizations or local chapters of national organizations were submitted earlier this year and five were selected by a distinguished panel of judges to receive top honors.
After their nine year old daughter Valerie succumbed to cancer, the Goldsteins were determined that no family should have to travel great distances to receive life-saving medical care. Along with a group of close friends, they began fundraising efforts from their living room---tireless work that would lead to the 1977 opening of New Jersey's first pediatric oncology facility at Summit's Overlook Hospital .
The Goldsteins also pioneered the concept of treating and healing the whole child and family. Although not yet recognized by the medical community, they intuitively understood that providing comprehensive health care---integrating medical care and social services would help families navigate the painful journey from diagnosis to treatment and beyond.
Today there are seven, not-for-profit Valerie Fund Centers located in New Jersey, New York and metropolitan Philadelphia staffed with social workers, counselors, psychologists and child life specialists. The hallmark of The Valerie Fund services ensures that families and hospitals do not have to rely on insurance reimbursements to receive the range of support of a multi-disciplinary team. More than 4,000 children with cancer and blood disorders are treated annually---a network that is one of the largest of its kind in the country.
The Seeds of Hope awards will be presented on October 9th during a luncheon at Livingston's Crystal Plaza, cosponsor of the event along with PNC Wealth Management. Former Governor James McGreevey has been invited as the event's guest speaker.
To learn more about the Goldstein's work and their impact on the community, please contact Bunny Flanders, Director of Marketing and Communities at The Valerie Fund and visit www.thevaleriefund.org.
Back to News Main Page