NJ's Leading Kid's Cancer Charity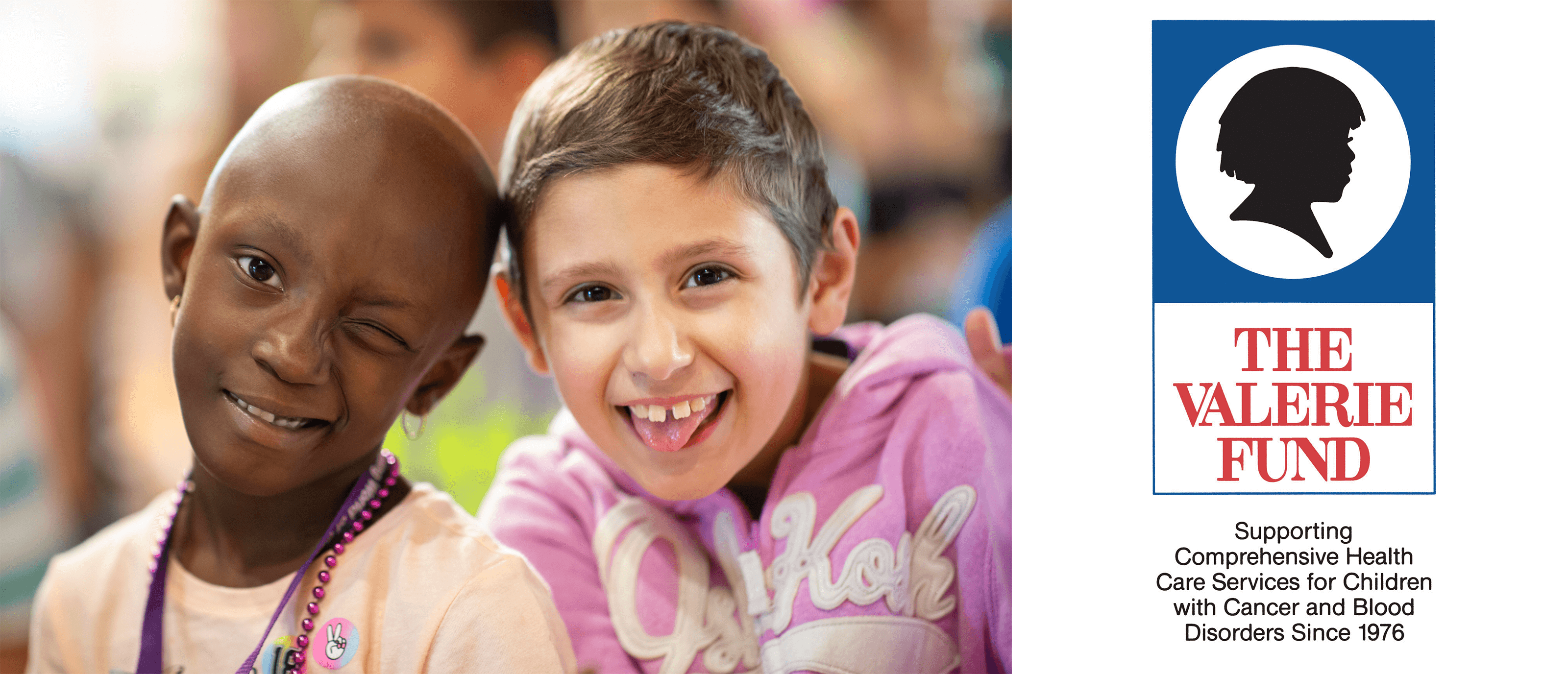 The mission of The Valerie Fund is to provide support for the comprehensive health care of children with cancer and blood disorders. We focus on the patient and the family who loves them. Our philosophy is that to truly heal a child, that child must be treated emotionally, socially, and developmentally as well as medically. Their families get support as well, which makes a world of difference for everyone.
What are pediatric oncology and hematology?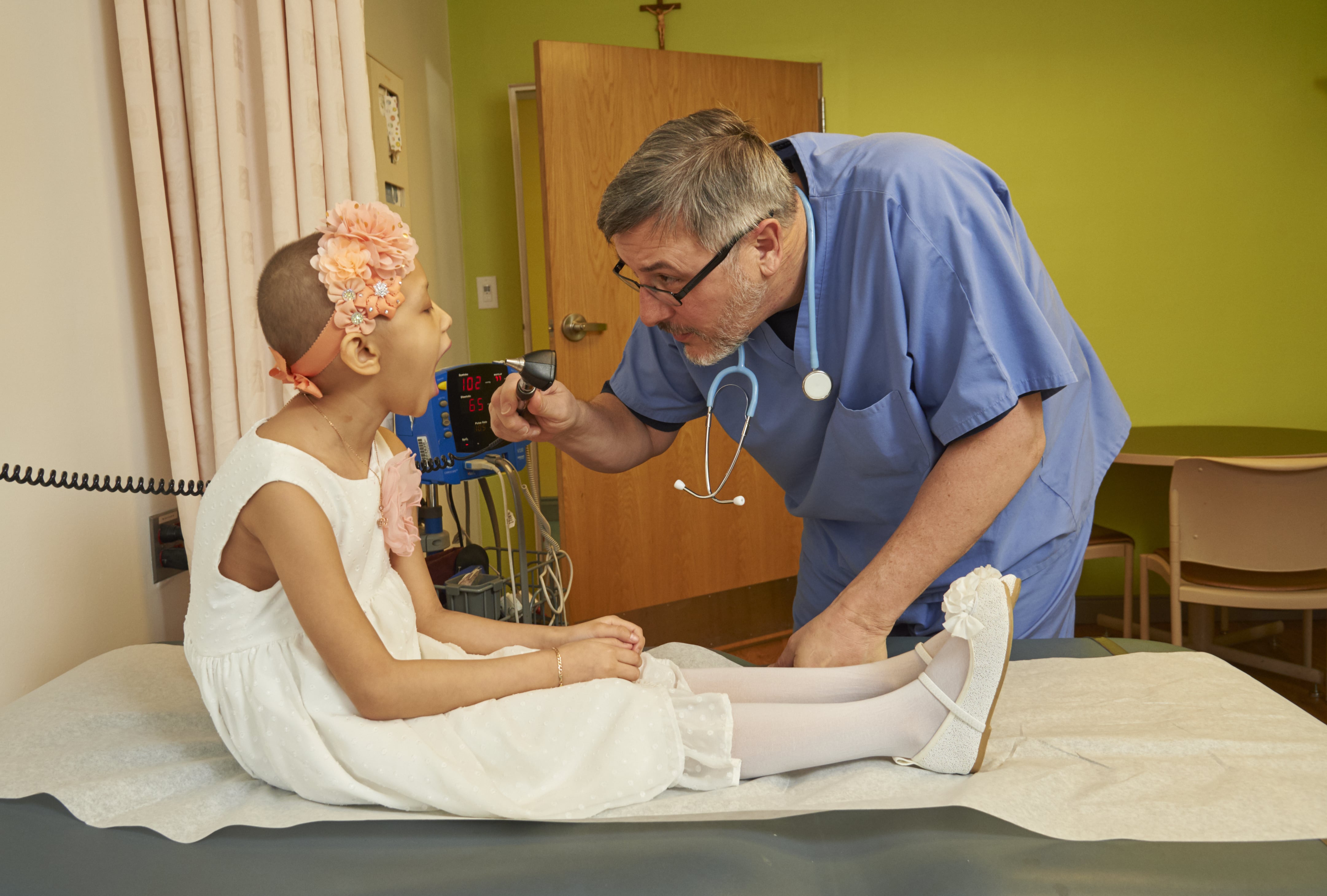 Oncology is the study and treatment of tumors and cancer while hematology is the science or study of blood, blood-forming organs and blood diseases. In the medical field, hematology includes the treatment of blood disorders and malignancies, including types of hemophilia, leukemia, lymphoma and sickle-cell anemia.
Pediatric oncology and hematology require additional and specific skills to treat given that they deal with children and young adults. Pediatric oncologists and hematologists have trained in both their field as well as pediatrics. 
Childhood cancers and adult cancers are not the same, child cancer patients often receive different types of treatment than adult cancer patients. Children's bodies tend to handle chemotherapy better than adults' bodies. However, young children are more likely to be affected by radiation therapy. Chemotherapy and radiation therapy can cause long-term side effects, which children undergoing treatment and their parents need to understand.
Some of the most common childhood cancers are:
Brain and spinal cord tumor—a disease in which abnormal cells form in the tissues of the brain or spinal cord. The majority of childhood brain tumors are diagnosed and removed in surgery. These types of tumors account for about one-fourth of childhood cancers.
Leukemia—this cancer affects the body's blood-forming tissues, including the bone marrow and lymphatic system. Leukemia accounts for almost one-third of all cancers in children.
Lymphoma—there are two main types of this group of blood cancers that develop in the lymphatic system: Hodgkin's lymphoma and non-Hodgkin's lymphoma. Both types of lymphoma occur in children, making up a combined 8 percent of childhood cancers.
Neuroblastoma—this rare type of cancer nearly always affects children. Neuroblastoma develops from nerve cells in the fetus knowns as neuroblasts. Neuroblastoma can be inherited and these types of tumors usually develop in the adrenal glands.
Other common childhood cancers include Wilms tumor, rhabdomyosarcoma, retinoblastoma and bone cancers, such as osteosarcoma and Ewing sarcoma.
Childhood blood disorders are very different from childhood cancers. The main distinction between the two is that many blood disorders are a chronic condition which means they are not curable. Our centers focus their hematology efforts on helping children learn to live with and deal with these conditions as opposed to curing them. 
Some of the most common childhood blood disorders are:
Sickle Cell Disease - SCD is a group of disorders that cause red blood cells to become misshapen and break down. These misshapen blood cells can cause life-threatening results or extreme pain.
Hemophilia - Hemophilia is a medical condition in which the ability of the blood to clot is severely reduced, causing the sufferer to bleed severely from even a slight injury. 
Thalassemia - A hemoglobin disorder that prevents patients from making normal red blood cells. Patients with severe forms fo the disorder are on chronic transfusion (usually from infancy).
Neutropenia - This may be a congenital problem or autoimmune - patients are at an increased risk for infection. Some require medicines to keep counts up.
Immune Thrombocytopenic Purpura (ITP) - Patients make antibodies against their platelets causing a low platelet count and are a risk for bleeding. Most pediatric patients are cured with a short course of treatment, others are chronic and can be very tricky to manage.
Clotting disorders due to factor deficiencies and cause the patient to be at risk for bleeding complications include:
Von Willebrand's Disease - low or absent VW protein or dysfunction
Hemophilia A - factor VIII deficiency
Hemophilia B - factor IX deficiency
Meet Ed & Sue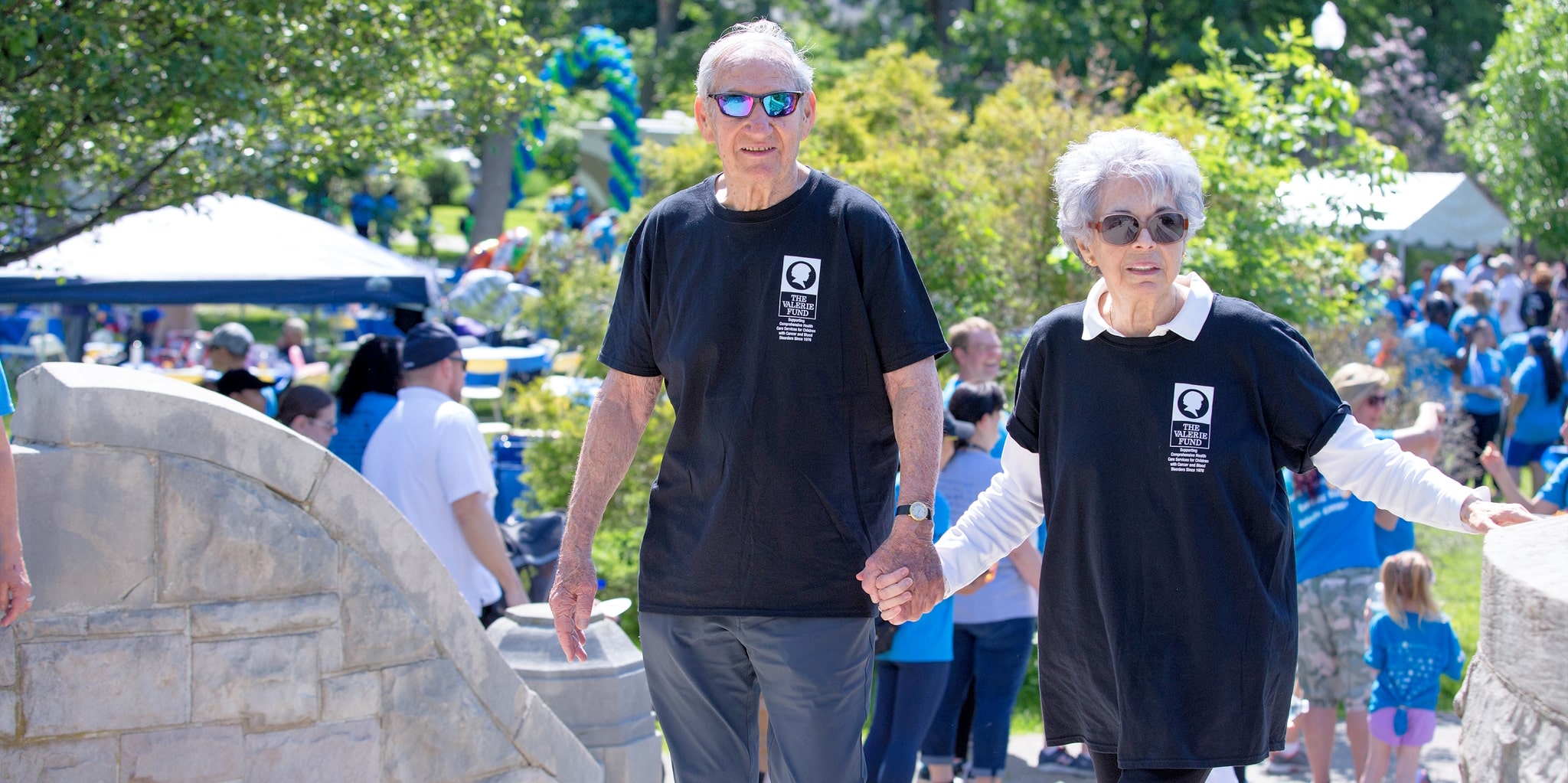 The year was 1970. 
Valerie Goldstein was diagnosed with cancer at the age of three. For the next six years, Valerie's parents, Ed and Sue, built their lives around Valerie's illness and treatments. This meant traveling from their home in New Jersey to New York City in order to get the most advanced pediatric oncology treatment available - a 90 minute drive each way so Valerie could meet with doctors, receive chemotherapy or radiation treatments, have surgeries, and make multiple hospital stays. Even through the nausea and discomfort following chemotherapy, Valerie had to endure the 90 minute ride home from NYC. 
This entire time was spent with Valerie's sister, Stacy, at home with friends, family, or babysitters as Ed and Sue wanted to be there for Valerie for her journey. The entire endeavor took an emotional and physical toll on the entire family, sapping their energies at a time they needed them most. 
After Valerie succumbed to her cancer in 1976 at the age of 9, Ed and Sue were convinced that there needed to be a better way for the families of New Jersey to help treat their children with serious illnesses such as cancer and blood disorders. They envisioned a place that could provide families with regional outpatient treatment centers at top pediatric hospitals within an hour's drive of most of the state's population, providing state-of-the-art medical and emotional care in a happy, upbeat child-focused environment.
Our Centers
The Valerie Fund is proud to partner with some of the top hospitals in the state in order to provide the greatest pediatric oncology and hematology care possible. 
Programs and Services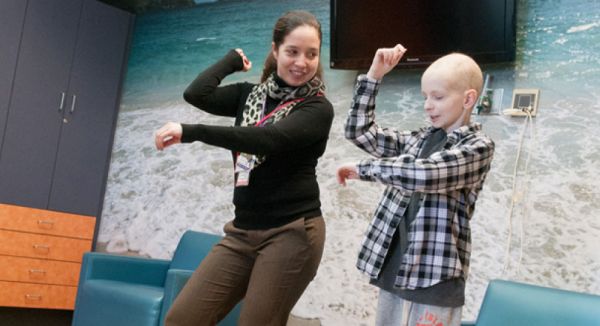 The reason our care is so unique is that we provide each patient and family with a team of specialists who give unconditional support throughout their journey. This team becomes an extended family whose experience with children and healthcare and compassion for patients and families make a challenging time easier and healing possible. These are the people and programs at The Valerie Fund that surround the family with ongoing individualized care.
Child Life Specialists
Teaching a child to cope with the stress of an illness is an essential part of the healing process. Our Child Life Specialists are trained to use child specific techniques to ensure the child understands the treatment.
Educational Liaison
Part of being a kid is being in school. Our educational liaisons advocate for patients and serve as a go-between so students can continue their education throughout their illness.
Financial Counseling
Our financial counselors alleviate the stress related to paying for a child's care by managing the often confusing medical bills and insurance claims that pile up so that parents can focus on caring for their child.
Integrative Medicine Program
Sometimes patients need more than traditional medicine to manage the side effects of a serious illness. The non-invasive therapies we use in our integrative medicine program bring much needed relief to even our smallest patients.
Palliative Care Program
Our Palliative Care Program is designed to address and improve a child's overall quality of life through all stages of treatment. This highly personalized care incorporates all support services in an effort to relieve the child's symptoms so he or she can live life to the fullest.
Psychologists
Psychologists make up part of the team that is on site at all of our centers. This ensures that our patients are treated both medically and emotionally in one location.

Sickle Cell Patient Program
Our Sickle Cell Program ensures that patients with this blood disorder receive proper treatment and are educated in managing their long-term health.
Social Workers
The Valerie Fund is committed to treating the entire patient. So while doctors, such as oncologists and hematologists, work with patients to treat the disease medically, our social workers focus on the mental and social health of the patient and the entire family throughout the ordeal.

Survivorship Program
With more young people surviving childhood cancer, there is an increasing need to identify and support survivors as they grow into adolescence and adulthood. Our experts help navigate potential challenges as our patients move beyond treatment.
Transportation Programs
Patients cannot heal if they do not receive the proper regular treatment. When families do not have access to their own transportation to get their child to those critical appointments, we provide it for them.
Services We Provide Outside Our Centers
Scholarships
The children in our care demonstrate a tremendous amount of resolve, resilience, and courage when undergoing treatment. We are both awed and inspired by their strength and are proud to support them in pursuit of their dreams when they complete their treatment. Since forming the Valerie Fund Scholarship Program in 2006, we have given financial support to hundreds of children treated at one of our seven centers to put towards post-secondary education. We are grateful to our generous donors for making this scholarship program possible and allowing our children to continue their journey.
Scholarship recipients are selected by a committee of the Valerie Fund Board based on merit, need, or both.
Camp Happy Times
For more than 35 years, The Valerie Fund has operated Camp Happy Times, a one-week overnight camp experience for any child aged 5-21 who has or has had cancer, regardless of where they are treated. The Valerie Fund offers Camp Happy Times free of charge, including transportation, meals and on-site medical care. Over 150 children attend Camp Happy Times each summer. It is located on the 200 acres of Tyler Hill Camp in Wayne County, Pennsylvania. Tyler Hill is fully accredited by the American Camping Association and Camp Happy Times is a proud member of the International Children's Oncology Camping Association.
Camp Happy Times promotes friendship, independence, and a spirit of cooperation for cancer patients and survivors. It's a place where campers and counselors alike can say, "I know how you feel," and mean it. Because many of the counselors there were once campers themselves. The CHT philosophy is to provide a recreationally therapeutic environment that builds self-esteem, confidence, trust, and friendship. While they are there, campers do not feel self-conscious about their illness or the scars their illness may have left. Campers don't have to explain their disease while they are at camp. And they make lifelong friends that become part of the unique Camp Happy Times family.
Flashes of Hope
Flashes of Hope © (FOH) is a Cleveland-based non-profit organization dedicated to creating uplifting photographic portraits of children fighting cancer and other life-threatening illnesses. Classic black and white portraits, taken by volunteer award-winning photographers, help sick children feel better about their changing appearance by celebrating it!
In spring 2008, FOH opened a Valerie Fund chapter. Rotating among our centers at St. Barnabas, Newark Beth Israel, Morristown Medical Center, and Overlook Hospital, there is a FOH photoshoot at one Valerie Fund location about once a month. Patients, siblings, parents, and even caregivers are all able to get in the picture.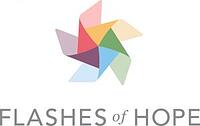 Volunteer hair and make-up artists help anyone who is going to be photographed to look and feel their best. While the children, of course, love it, the psychic lift that a little attention and pampering brings to a parent who hasn't had time to think about him or herself for months cannot be overestimated.
About 4-6 weeks after the photoshoot the families receive a beautiful portrait gift package, including a leather portfolio with two 8x10 portraits, a stack of 4x6 proofs, and a CD with digital copies of all the images. A release letter from the photographer allows the families to take the CD to any photo processor to have copies made. The gift packages, as well as the photo session, are all free to the families because all participating photographers, stylists, and Valerie Fund photoshoot organizers volunteer their time and services.
For the children who survive their fight with cancer, the portraits become treasured reminders of their strength and determination. For the families of terminally ill children, the portraits preserve forever the beauty, grace, and dignity of their child.
Mom2Mom
The Mom2Mom Valerie Fund project is a helpline that helps mothers (and fathers) whose families are battling pediatric cancer. In its first two years, the program has had over 2,300 contacts with family members through weekly calls, monthly support groups, and 41 events and training.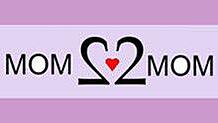 In the Community
The Valerie Fund is proud to be a part of New Jersey and provide more than just care for pediatric cancer and blood disorders. We believe that it takes a village to care for a child and we embrace that mentality by playing an active role in the communities we support. 
The Valerie Fund 5K & Walk (Verona, NJ)
Our largest event of the year brings thousands of people to Essex County's Verona Park together as they unite to help families battling pediatric cancer in New Jersey.
Runners race on a USTAF-certified course while walkers enjoy the serene beauty of the park. Afterward, everyone is invited to enjoy the morning with food and fun in the park. 
The event is sponsored by JAG-ONE Physical Therapy and we cannot thank them enough for their generosity and support. 
CAREoke for the Kids
This event brings together New York's media community for a "one-night-only" CAREoke (karaoke) concert featuring 15 courageous groups from all levels of the media industry. These groups compete for the ultimate bragging rights of the night.
The past fourteen years' sold-out events raised more than $2,000,000 that directly benefited the deserving children of The Valerie Fund.
Golf Events
The Valerie Fund is proud to work with companies such as American Express and Burger King to host golf events in North Jersey to support our mission of support for families dealing with pediatric cancer. These events include brunch, a day of golf, dinner, awards, and a patient speaking on behalf of The Valerie Fund. 
We are also appreciative of the work the Matthew P. Klein Foundation does for their golf event in memory of Matthew Klein. Their golf event at Galloping Hills supports The Valerie Fund and we look forward to this event each year. 
Community Events
We are happy to partner with anyone who wishes to take the initiative and begin an event in their own community. We have several successful events that are run by individual supporters and provide support for families living with pediatric cancer. 
Events such as Katie's Color Run or Spin-4-Kids are shining examples of what our Valerie Fund families can accomplish.
History