$128,000 Raised For Children Battling Cancer & Blood Disorders in Monmouth County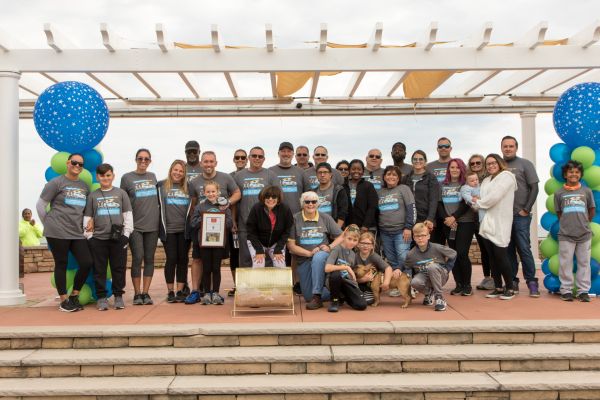 Maplewood, N.J. October 18, 2019 – The Valerie Fund Center at Monmouth Medical Center's Unterberg Children's Hospital felt the love and support of the community on October 13th as World Subaru presented The Valerie Fund 5K Run and Walk at Long Branch's Great Lawn. Hundreds of people from across Monmouth County joined together to help support the children of The Valerie Fund in their treatment of pediatric cancer and blood disorders.
"The critical treatment provided by The Valerie Fund at Monmouth Medical Center's Unterberg Children's Hospital and beyond is a lifeline for children battling cancer and blood disorders. We couldn't be more proud of the care that Susan Dulczak and her team provide to these families in a time where they need it the most," said Joe Wajda, Executive Manager of World Subaru in Tinton Falls, NJ
World Subaru of Tinton Falls was not only the presenting sponsor of the day's activities but rallied together teams for the run and walk. They also donated a 2019 Subaru Crosstrek that was raffled off at the event to one lucky winner. World Subaru was responsible for over $60,000 in support for this event – nearly half of all money raised this year! We cannot thank them enough for their overwhelming generosity and partnership.
Our top racers in the Men's and Women's categories completed the 5K along the Long Branch boardwalk in 17 minutes 46 seconds and 19 minutes 24 seconds, respectively. Before the 5K run began, our junior supporters got in on the action with our inaugural 100 yard dash Kid Sprint that was hosted by Carol Stillwell of Monmouth County's Stillwell-Hansen, Inc. These fleet-footed kids ran away with a trophy and special edition The Valerie Fund shoelaces.
Thank you again to the outpouring of generosity and kindness of World Subaru in helping to make this event such a success for the children and families of Monmouth County. Donations are still appreciated to support families battling pediatric cancer and blood disorders. They can be made directly to The Valerie Fund here: www.thevaleriefund.org/World-Subaru
After their nine-year-old daughter Valerie succumbed to cancer, founders Sue and Ed Goldstein were determined that no family should have to travel great distances to receive superior medical care. Forty years later, The Valerie Fund's mission remains that of supporting comprehensive health care for children battling cancer and blood disorders close to home treating 6000 children at seven hospital based centers throughout New Jersey and one in New York.
Back to News Main Page