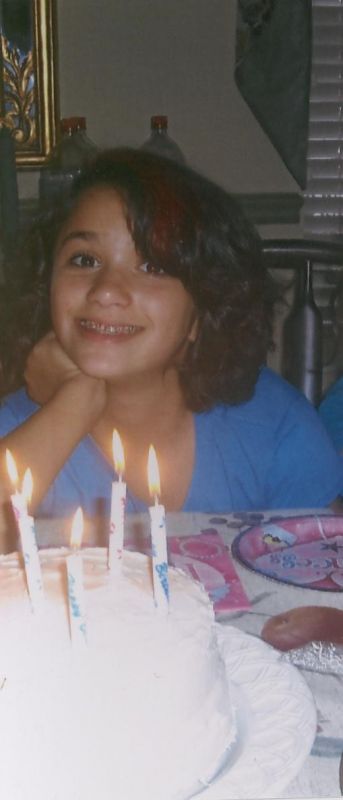 In March 2007, at the age of ten,
Shannon
was diagnosed with Hodgkin's lymphoma. A teacher at her school first noticed a lump on the side of
Shannon
's neck. Blood work, a CT scan, and a biopsy confirmed that she had cancer. Her treatment consisted of five months of chemotherapy and one month of radiation.
Shannon
is now 12 years old.
Shannon
's memories from The Valerie Fund will always stay with her. "Dr. Ludy always knew how to make me laugh, and Kelly, my nurse, helped me get through some pretty tough times," she says. "Also, Felicia at the blood center saved me once from getting blood taken from my arm." Shannon's treatment would have been very different were she not treated at The Valerie Fund where the staff provided so much for her and her family, says her mom, Janet. When she visited a bigger hospital for a second opinion,
Shannon
felt that no one there would really know her. "At The Valerie Fund,"
Shannon
observed, "everybody knew me and said hi to me, but at the bigger hospital they have more patients and less time to get to know everyone." When Shannon was an inpatient, she would go to the
Valerie
Center
while receiving her chemotherapy treatments and play video games and watch movies in the comfortable chairs in the cinema room. She was so grateful to have a place go to escape from her hospital room. Camp Happy Times is the best thing that ever happened to
Shannon
. "You can't feel alone or left out at that camp." As
Shannon
says, "Everyone has scars! It's great that I don't feel different because of my scars." At CHT, Shannon and all her friends get dressed up and put on makeup for the dance. The excitement of this special day is evident in
Shannon
's voice when she says, "We spent the whole day getting ready. We even rode up the hill to the dance in a big limo!" Shannon completed her treatment in August 2007 and visits the
Valerie
Center
for regular check-ups. She is now "enjoying life as it is." She plays the clarinet in the school band and plans to try out for Odyssey of the Mind and the Drama Club at her middle school.
Shannon
feels people should support The Valerie Fund because, "They save so many lives and have helped out so many families. They make life for kids living with cancer and serious blood diseases a little more bearable."