The Valerie Fund Names New Board Member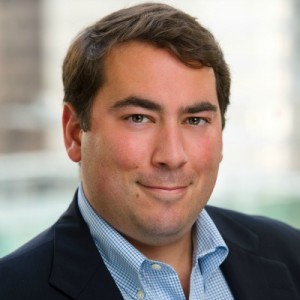 [Maplewood, NJ, March 23, 2017) The Valerie Fund is proud to announce the addition of their new board member JC Uva to serve the nonprofit organization that provides support for the comprehensive health care of children with cancer and blood disorders. His advocacy is especially appropriate since he received treatment at a Valerie Fund Center two decades ago.
Chairman of the Board Dominic DiBari said, "We are delighted to have JC on our board, his insight as a former patient and his leadership in the media and marketing industries will be valuable in forwarding the mission and reach of The Valerie Fund."

Reflecting on accepting this new role and responsibilities, Mr. Uva said, "This organization has been an important part of my life for 20 years. I've experienced the virtues of its mission and its people in every capacity - as a patient, a volunteer, a founding member of the Junior Board, and now as a steward. The goals we're trying to achieve couldn't be more important and I'm very excited to continue advancing them for years to come."
Mr. Uva is currently a Managing Director at MediaLink, a strategic advisory firm servicing companies in the media, marketing, entertainment and technology industries. His experience spans corporate and digital strategy, media sales, and finance. At MediaLink, he works across many different clients, including traditional media companies, brands and ad tech. He leads the company's work with strategic and financial investors who seek practical, actionable advice in evaluating specific assets or sectors for a potential transaction.
Mr. Uva comes to MediaLink from Moelis & Company, where he was an investment banking associate focusing on M&A and corporate restructuring. At Moelis, Mr. Uva worked on a number of complex transactions across multiple industries, including lodging, real estate, health care and power/utilities. In addition to supporting senior internal staff on various projects, he worked directly with private equity investors and company management on a wide range of financial analysis.
Prior to Moelis, Mr. Uva received his MBA from NYU Stern with specializations in finance and entertainment, media and technology. Before business school, he began his career at CNN, where he held a number of positions in advertising sales. He completed his undergraduate degree at Georgetown University in the Walsh School of Foreign Service.

Mr. Uva remembers, "I was diagnosed with testicular cancer at 17 and treated at The Valerie Fund Children's Center for Cancer and Blood Disorders, St. Barnabas Medical Center, West Orange, NJ. The Valerie Fund Center felt like home to me, and the doctors and nurses were the constants that helped me make sense of my illness. I knew that I had an army of brilliant, caring people working to make sure I not only beat my illness but also preserved my dignity and sense of self. The Valerie Fund is special because it is structured around developing the right level of service for their patients and, simultaneously, sets an example of how to live a fulfilled life."
Back to News Main Page