Former Tennis Pro and New Jersey Native Justin Gimelstob to Host Tennis Exhibition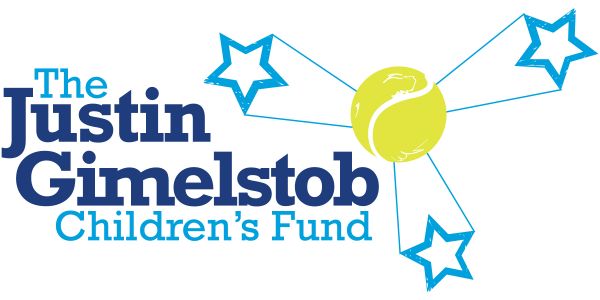 Andy Roddick, James Blake, John Isner, Patrick McEnroe , Alex Bogomolov and T.V. Star David Duchovny and  acclaimed model, Anne Vyalitsyna, scheduled to participate in Exhibition on December 6
Tickets to go on sale Friday, October 11th
Maplewood, NJ, October 8, 2013-   For the sixth time, New Jersey native and former tennis phenom Justin Gimelstob will host a tennis exhibition to raise money for a variety of children's charities, including The Valerie Fund, a nonprofit organization supporting comprehensive healthcare services for children with cancer and blood disorders.  The Justin Gimelstob Children's Fund (JGCF) Tennis Exhibition features some of the best past and current tennis players in the world, and the audience will be treated to an intimate display of athletic prowess, great tennis and high energy entertainment. Gimelstob, who is now a sports broadcaster and player representative on the ATP World Tour Board of Directors, will be joined by former world #1 and USOPEN champion, Andy Roddick; former world #4, James Blake; current top American player, John Isner; former Davis Cup Captain Patrick McEnroe; and former world #33 and current ATP World Tour player and N.J. resident, Alex Bogomolov (all scheduled to attend).
The players will be supervising junior and adult tennis clinics ($100 per session), as well as a free clinic for children 10 & under beginning at 4pm. The exhibition matches begin at 7pm.
Tickets go on sale Friday, October 11 and can be purchased at http://www.thevaleriefund.org/jgcf/.  The event takes place December 6 at Chatham's Centercourt.
Justin said, "When we started this event and my Foundation fifteen years ago, I could never have imagined it would have grown into what it is today. It brings me so much pleasure to come back home and bring world-class tennis with me...all for a great cause."
"We are going to put on an entertaining show Dec.6th, and I look forward to expanding my undefeated record against Justin, as well as supporting the Valerie Fund!" -Andy Roddick
Joining in the events activities will be Gimelstob's friends and tennis enthusiasts, Golden Globe award winner David Duchovny and internationally acclaimed model, Anne Vyalitsyna.
"I'm excited to be coming to N.J. for The Justin Gimelstob Children's Fund event December 6th. I know how dedicated Justin is to his foundation, and I am happy to help a good friend and support a great cause. I've heard excellent things about the event from some of the past participants, so I'm thrilled to join the other great players he has assembled this year." -John Isner
Tickets go on sale Friday, October 11th.  General admission tickets are $50 each and courtside box seats are $200. The proceeds from live and silent auctions, which feature unique tennis and entertainment memorabilia, as well as raffle sales, will go toward helping the patients at The Valerie Fund.
Back to News Main Page