Lakeside Middle School Supports The Valerie Fund and Other Children's Charities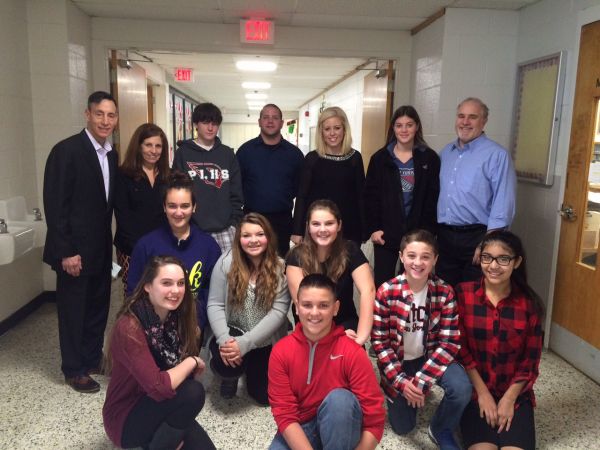 On Wednesday December 23, 2015 the students at the Lakeside Middle School in Pompton lakes, NJ invited Barry Kirschner, Executive Director of The Valerie Fund to attend a school assembly on philanthropy. At the assembly almost 100 students heard from three local charities about ways the students could help other children fighting critical illnesses. These middle schoolers heard how they are helping The Valerie Fund support children fighting cancer and blood disorders throughout the state and the students shared how they raised money to donate to the three charities in their own effort to help children just like themselves. They learned that they can do fundraising drives like this year or do toy drives to help get toys for sick kids in the hospital centers or even start a Lakeside School Team and come to next June's Valerie Fund Walk in Verona, NJ. By donating over $327 from this year's school fundraising to The Valerie Fund they showed how they can help support The Valerie Fund Centers, holiday parties and even help to send kids to Camp Happy Times!
Pictured above is Barry Kirschner, upper right with the student leaders of Lakeside Middle School along with the other 2 charity representatives.
Back to News Main Page