More than 2000 people walk for The Valerie Fund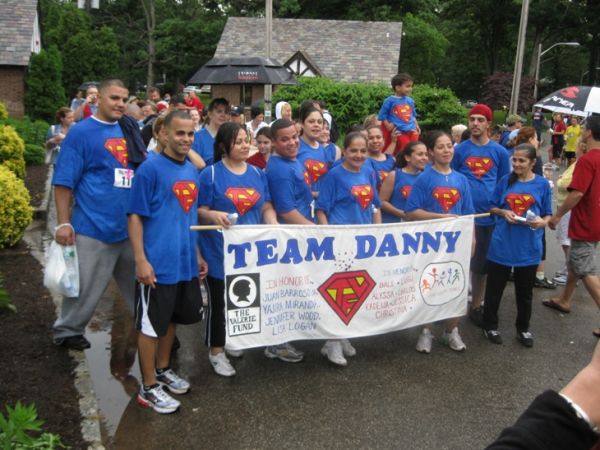 On Saturday, June 13, 2009, at Verona Park, about 1500 walkers and 500 runners gathered to support The Valerie Fund. Representing patients, parents, families, and the community, together more than 187 teams and sponsors raised a record $180,000 and still counting.
"The feeling at the park was amazing. Everyone was there rooting for the kids and their families, that is what the day is all about," said Abby Goldberg, Walk Chair.
John Elliot, of WCBS was the MC for this event. John is the Meteorologist/Weathercaster CBS 2 News This Morning" and "CBS 2 News at Noon." WCBS-TV sponsored this event. JAG Physical Therapy sponsored this event for the third straight year. "I would like to thank all of the runners and walkers that came out this weekend to support The Valerie Fund.  I am thrilled that the community came together, despite the bad weather, to make this our most successful walk and run to date," said John Gallucci, of JAG Physical Therapy.
"This event empowered our patients and their families to be able to get out in their communities and raise awareness and donations, we raised this money $10 at a time," said Barry Kirschner, Executive Director of The Valerie Fund.
"What left the biggest impact on me was that the crowd of people who came to support the Walk did not leave when the rain came.     It only made their show of support more evident that, rain or shine, they were there for these very brave children and their families," said Mairead Chern, TVF parent of patient Lizzie.
The Valerie Fund is supported through corporate and foundation grants, special and community events, individual donations, bequests and direct mail solicitations. The organization is located at 2101 Millburn Ave., Maplewood, NJ.
Back to News Main Page