Nearly 3000 Runner/Walkers Show Their Support For Kids With Cancer This Sunday In Long Branch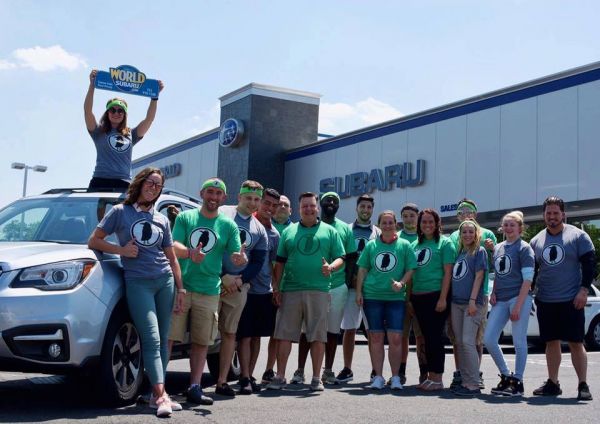 Maplewood, N.J. (October 2, 2017) – Rook Coffee has proudly partnered again with The Valerie Fund for The Fourth Annual Rook Run (and walk) presented by World Subaru (worldsubaru.com) to be held on
Sunday, October 8, 2017. The 5K run and one-mile walk will take place in Long Branch, N.J. at
The Great Lawn Amphitheatre section of the Long Branch Boardwalk located at 10 Ocean Avenue, just north of Pier Village. Runners and walkers of all ages are welcome and encouraged to participate.
The goal for this year is to raise $350,000 to help The Valerie Fund Kids.
World Subaru, led by Joe Wajda, Executive Manager lead sponsor of the 4th Annual Rook Run stepped up their charitable efforts this year with a donation of a car. Walkers, Runners and the general public can take a chance to win a 2018 Subaru Outback (approx. value $28,000) by visiting the website or coming out on Sunday morning to purchase a chance and cheer on all of our walkers/runners. "The odds of winning this new car are high, since we are only selling 2000 tickets" said Joe. The winner will be chosen on Sunday morning around 11 am. Winner need not be present to win.
Participants may register online at www.rookrun.com. Registration includes food, beverages, an official Rook Run (and walk) t-shirt and race-day activities.
After their nine-year-old daughter Valerie succumbed to cancer, Sue and Ed Goldstein were determined that no family should have to travel great distances to receive superior medical care. Along with a group of close friends, they began fundraising efforts from their living room---tireless work that would lead to the 1977 opening of New Jersey's first pediatric oncology facility at Summit Overlook's Hospital.
Forty years later, The Valerie Fund's mission remains that of supporting comprehensive health care for children battling cancer and blood disorders. For more information, please contact Bunny Flanders, Director of Marketing and Communications at bflanders@thevaleriefund.org
Back to News Main Page