New Jersey Realtors Support The Valerie Fund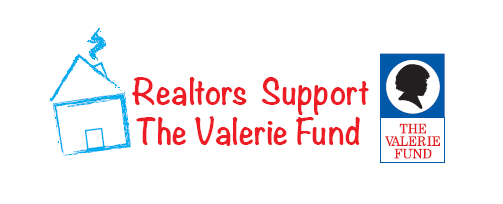 The Valerie Fund has partnered with the North Central Jersey and Passaic County Board of Realtors on a new fundraising campaign that will make a difference in the lives of children with cancer and blood disorders in our area. Participating agents are being asked to donate $50 for each house they sell from April to September.
The Valerie Fund (www.thevaleriefund.org) provides services to thousands of children with cancer and blood disorders at our six centers in North, South and Central New Jersey. We have Child-Life Specialists, Educational Liaisons, Palliative Care Programs, Hemophilia Nurses, Grief Counseling Programs, Patient Navigators, Psychologists, Integrative Medicine, Research Coordinators and more, all to help The Valerie Fund children and their families.
Michele Michelle Perrone Epstein, Executive Director of the Passaic board of realtors said, "The Passaic County Board of Realtors is proud to partner with and support The Valerie Fund. Realtors are community builders and as such, are committed to serve within and give back to their local communities. We are humbled by the organization's accomplishments and inspired by our local children and families fighting pediatric cancer. "
Bunny Flanders, Director of Marketing and Communications at The Valerie Fund said, "I have been talking with agents from all over the state of NJ including agents from, Weichert, Coldwell Banker, Lois Schneider Realtors in Summit, Sotheby's, and Halstead. Agents are very excited to help support our kids and we applaud their willingness to give back. If we can get just 10% of agents to sign-up up for the campaign, we can raise a $250,000 for the children and families of The Valerie Fund."
You can sign up at http://www.thevaleriefund.org/realtorSupport/ for more information call Bunny Flanders 973.761.0422 or email bflanders@thevaleriefund.org
Back to News Main Page