The 6th Annual Valerie Fund Walk & JAG Physical Therapy 5k Run Raises over $500,000 to Support Children with Cancer and Blood Disorders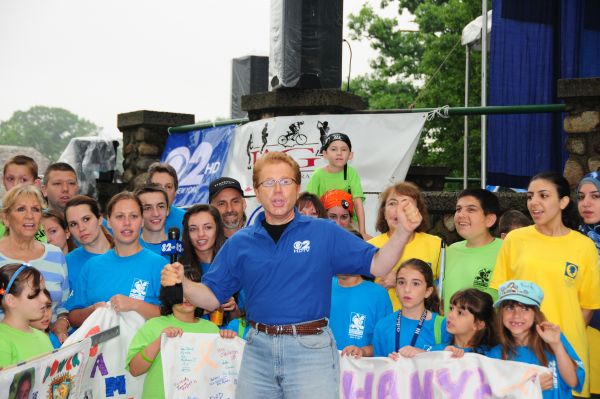 With over 3,400 registered participants, The Valerie Fund shatters previous achievements in
one of the most successful fundraising campaigns to date.
[Maplewood, NJ, June 14, 2011]-  On Saturday, June 11, 2011, The Valerie Fund Walk & JAG Physical Therapy 5K Run took place in Verona Park. The Valerie Fund raised over half a million dollars to support children with cancer and blood disorders, more than doubling the donations from the 2010 Walk.
With over 100 former and current Valerie Fund patients participating in this year's event, Verona Park was filled with excitement for the kids, ranging in age from fourteen months old to former patients in their 30's. Included in the celebration was an Opening Ceremony that featured inspirational stories from two Valerie Fund kids, Ty'Rell and Sierra. Wearing lime green shirts declaring "I am a proud TVF kid" on the back, the patients of Team Green took time to share in the festivities of the day.  An Awards Ceremony wrapped up the memorable event, with 20 of the 191 teams receiving awards for fundraising, participation, team spirit and creativity.
 The Valerie Fund founders, Ed and Sue Goldstein, were visibly moved by the support for their organization which celebrates its 35th Anniversary this year.  The Goldsteins said, "The Walk was filled with tears and laughter and love and dedication in support of our Valerie Fund kids and their families. What a day it was!"
 Donations for the Walk and 5K Event are still being accepted online. To donate, visit http://www.thevaleriefund.org/walk/.
Back to News Main Page