The Valerie Fund Announces 2014 Walk/5K Run set for June 14th in Verona Park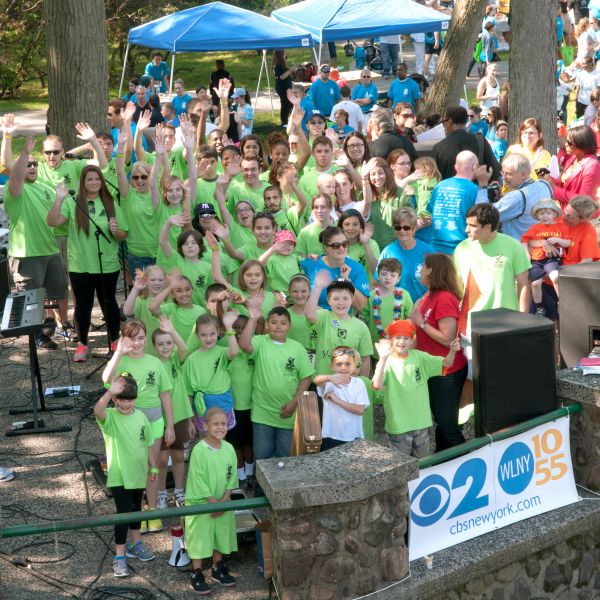 Over 4,000 walkers and runners will meet at Verona Park on June 14, 2014 to support children with cancer and blood disorders
On Saturday, June 14, 2014 Essex County's Verona Park will once again be the site of The Valerie Fund Walk and JAG Physical Therapy 5K Run.  More than 4,000 people are expected to attend and all net proceeds will benefit the children of The Valerie Fund.  To register for the certified 5K race and the Walk go to www.thevaleriefund.org/walk or call The Valerie Fund offices at 973-761-0422.
This premier fundraiser, now in its ninth year has grown steadily over time---in attendance, number of donations and sponsorship participation. Last year's walk was an amazing success and raised over $1,000,000.  More than 75 sponsors and the grass roots efforts of hundreds of teams made it happen. The day is a celebration of the hope and courage of Valerie Fund patients and their families. Complimentary food and beverages will be provided by local sponsors and entertainment will include carnival activities, live music, face painting and a photo booth.
The event is promoted by WCBS-TV 2 HD, WCBS 880 and The Star-Ledger who donate on air public service announcements, radio spots and full page ads while Channel 2's weatherman John Elliott broadcasts live from the park.
After their nine year old daughter Valerie succumbed to cancer, Sue and Ed Goldstein were determined that no family should have to travel great distances to receive state-of-the-art medical care. Along with a group of close friends, they began fundraising efforts from their living room---tireless work that would lead to the 1977 opening of New Jersey's first pediatric oncology facility at Summit Overlook's Hospital.
Today, there are seven, not-for-profit Valerie Fund Centers located in New Jersey, New York and metropolitan Philadelphia staffed with social workers, counselors, psychologists and child life specialists. The hallmark of The Valerie Fund services ensures that families and hospitals do not have to rely on insurance reimbursements to receive the range of support of a multi-disciplinary team. More than 4,000 children with cancer and blood disorders are treated annually---a network that is one of the largest of its kind in the country.
Sponsorships continue to be the foundation of the event's success. The individuals and businesses donating to the Walk have made it a priority to support the communities in which their employees live and work. We applaud their commitment and willingness to give back and take great pride in sharing some of the major sponsor's names: CareOne, Atlantic Health, Barnabas Health, Morgan Melhuish Abrutyn, Summit Medical Group, U.S. Trust, Wakefern Food Corp. and the Inserra, Saker and Village ShopRite Families and JAG Physical Therapy, underwriter of the 5K Run.
For more information, please contact Bunny Flanders, Director of Marketing and Communications at  bflanders@thevaleriefund.org.
Back to News Main Page