The Valerie Fund Announces The 2013 Valerie Fund Walk and JAG Physical Therapy 5K Run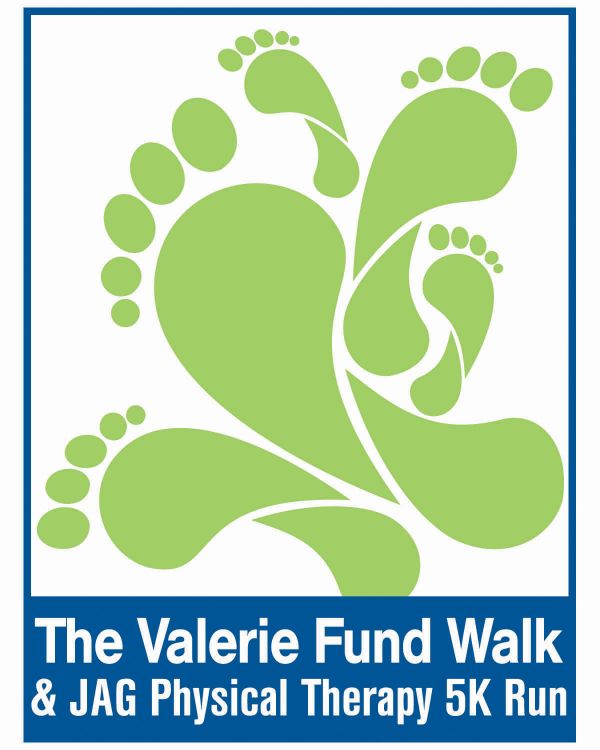 On Saturday, June 15, 2013 Verona Park will be the location of The Valerie Fund Walk and JAG Physical Therapy 5K Run.  More than 4,000 people will run and walk to support the children of The Valerie Fund.  Registration to participate in this event is now open and the goal is to raise $1,250,000 dollars.
The Valerie Fund is proud to have JAG Physical Therapy and media partner, WCBS-TV, to sponsor this event for the seventh straight year. 
Walkers, runners, donors, and sponsors can register for the Walk or donate at www.thevaleriefund.org/Walk2013 or by calling The Valerie Fund office at 973-761-0422.  All proceeds from the walk will support the comprehensive health care services for children with cancer and blood disorders.  This has been the mission of The Valerie Fund since 1976 and is carried out in seven Valerie Fund centers across NJ, NY, and Philadelphia. 
Last year's walk was an amazing success and raised over $1,040,000.  The Valerie Fund staff and volunteers were pleased to see the amount of people showing support for these children and families.  When asked about what to expect from this year's walk, Executive Director, Barry Kirschner said, "The Valerie Fund Walk and JAG 5K is the most amazing day because we can have 4,000 plus people showing their love and saluting hundreds of Valerie Fund kids.  The love, laughter, and devotion shown to these patients at the park is so warm and loving that it's a day everyone should be a part of."
The current major sponsors are JAG Physical Therapy, WCBS –TV, Burger King, WCBS 880, Barnabas Health, ShopRite, U.S. Trust, Investors Bank, Atlantic Health System, Goryeb Children's Hospital, Edwin and Suzann Goldstein Family Foundation, County of Essex, and Calabria Restaurant.
Back to News Main Page