The Valerie Fund Challenged to Raise $1 Million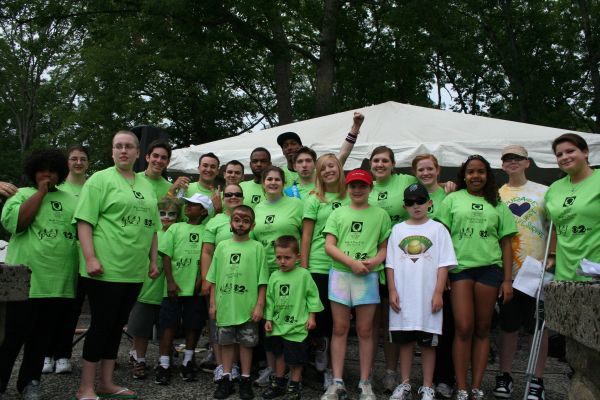 Valerie Fund founder, Ed Goldstein, has challenged staff and volunteers to raise 
 $1 million at The Valerie Fund Walk and JAG Physical Therapy 5K Run at  
Verona Park on June 11, 2011 
On Saturday, June 11, 2011 Verona Park will once again be the site of The Valerie Fund Walk & JAG Physical Therapy 5K Run. More than 3,000 people will again walk and run to support the children and families of The Valerie Fund.  The staff and volunteers of The Valerie Fund have extra incentive to make the 2011 Walk bigger and better with a $1 million challenge from the organization's Co-founder, Ed Goldstein.
JAG Physical Therapy and media partner, WCBS-TV, will be sponsoring this event for the fifth straight year.  "The challenge from Ed has inspired us to work even harder this year.  Giving our support to The Valerie Fund Walk and 5K Run for the fifth straight year has
been a great way for JAG to be a strong part of the community, give back and make a difference in the lives of a lot of kids." said John Gallucci, owner of JAG Physical Therapy.  Joining them as sponsors are Saint Barnabas Health Care System, WCBS880 Radio, Shoprite and Burger King Corporation.  Sponsorships are still available.
 Walkers, runners, donors, and sponsors can register for the Walk at www.TheValerieFund.org/walk or by calling The Valerie Fund office at 973-761-0422.   Proceeds from the walk will support comprehensive health care services for children with cancer and blood disorders. This has been the mission of the Valerie Fund since 1976 and is carried out in the seven Valerie Fund centers across NJ, NY, and Metro Philadelphia. 
 Ronald J. DelMauro, Chief Executive Officer of Saint Barnabas  Health Care System said, "We are very proud of our three Valerie Fund children cancer and blood disorder centers and we are pleased to be a part of the $1,000,000 challenge to help children throughout New Jersey."
Back to News Main Page