The Valerie Fund Named 4- Star Charity by Charity Navigator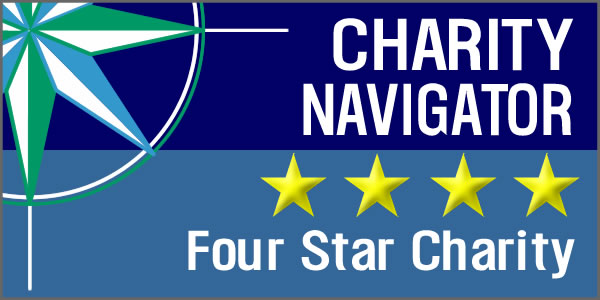 [Maplewood, NJ, May 8, 2017) The Valerie Fund is proud to announce it has again been awarded the highest rating by Charity Navigator, the nation's largest independent charity evaluator (www.charitynavigator.org). The non-profit organization treats children with cancer and blood disorders in the tri-state area and has been given a 4-star rating for demonstrating strong financial health and a commitment to accountability and transparency.
Americans donate over $300 billion each year to roughly one million charities and earning a 4-star rating from Charity Navigator–only 25% of rated charities achieve this distinction– validates the effectiveness of The Valerie Fund's philanthropic efforts as they exceed industry standards.
Since the first Valerie Fund Children's Center opened in Summit's Overlook Medical Center in 1977, the extraordinary growth of The Valerie Fund has been rooted in founders Sue and Ed Goldstein's own heartbreaking experiences and their desire to provide compassionate care close to home. After their nine-year-old daughter Valerie died of cancer they were determined that no family should have to travel great distances to receive superior medical care.
More than forty years later, The Valerie Fund's mission remains that of supporting comprehensive health care for children battling cancer and blood disorders
"We are very proud of our 4-star rating, charity navigator's highest, as a testament to the efficiency of how we put our donor funding to work helping children and their families through the challenges of pediatric cancer and blood disorders. This efficiency ethos runs through our founders, board, professional staff, and Valerie Fund Centers to ensure maximum support for the children. " said Valerie Fund Chair, Dominic DiBari.
For more information, please contact Bunny Flanders, Director of Marketing and Communications at bflanders@thevaleriefund.org.
Back to News Main Page