The Valerie Fund Teams with Sponsors to Raise $1 Million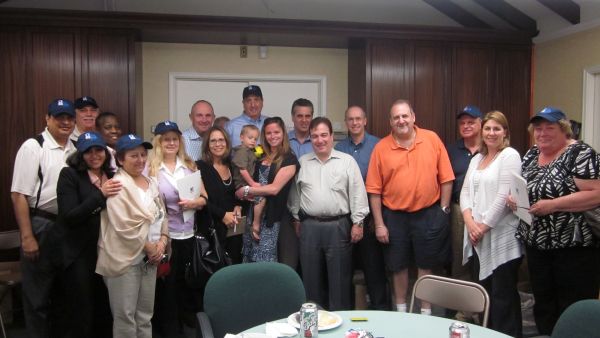 The Valerie Fund and long time partners, Burger King Corporation, St. Barnabas Health Care System, and more work together to raise $1 million at The Valerie Fund Walk and JAG Physical Therapy 5K Run at Verona Park on June 11, 2011
[Maplewood, NJ, April 13, 2011]-  On Saturday, June 11, 2011 Verona Park will once again be the site of The Valerie Fund Walk & JAG Physical Therapy 5K Run. More than 3,000 people will again walk and run to support the children and families of The Valerie Fund.  Though the Walk is still nine weeks away almost $100,000 has already been raised thanks to donors, registrants, and sponsors.
JAG Physical Therapy and media partner, WCBS-TV, will be sponsoring this event for the fifth straight year and joining them as sponsors are Saint Barnabas Health Care System, WCBS880 Radio, Shoprite, CAN DO Fitness and Burger King Corporation.  Sponsorships are still available.
Company and select franchise-owned BURGER KING® restaurants in New York, New Jersey and Connecticut will be running an in-restaurant coupon campaign from April 15 – May 16, 2011. During this promotional period, customers will be given the chance to donate one dollar to the Walk/5K Run in exchange for a coupon book redeemable for (4) free value-sized Coca-Cola® Fountain beverages.  Proceeds from the Coupon Campaign will bring The Valerie Fund even closer to the $1 Million goal. 
Jim Joy, northeast division vice-president, Burger King Corporation, said, "Burger King Corporation has been a longtime friend of The Valerie Fund and we are happy to be involved with the walk this year.  Through the coupon campaign we will not only be raising money but we will also be raising awareness of The Valerie Fund and these great kids."
Walkers, runners, donors, and sponsors can register for the Walk at www.TheValerieFund.org/walk or by calling The Valerie Fund office at 973-761-0422.  
Back to News Main Page