The Valerie Fund Walk & JAG ONE Physical Therapy 5K Run raises money for local children with cancer and blood disorders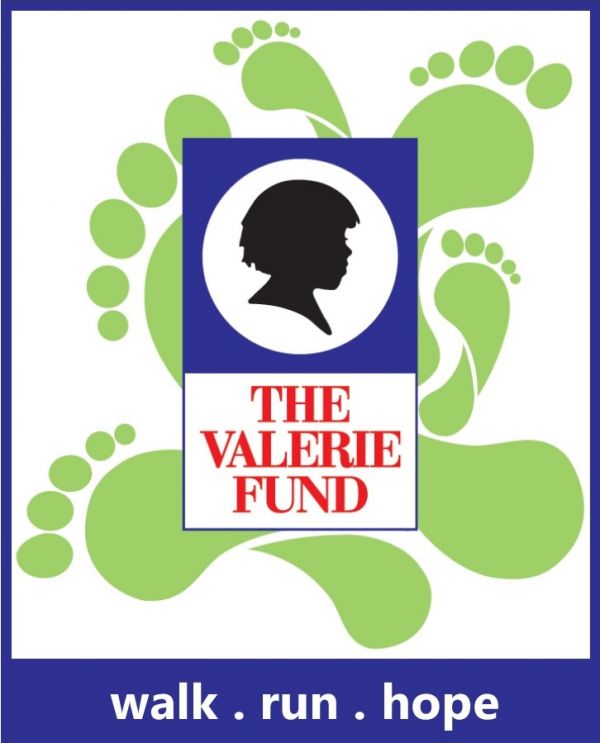 Maplewood, N.J., June 21, 2019 - On Saturday, June 8th, more than 4,000 supporters joined together in a one mile walk around beautiful Verona Park in Essex County to celebrate the courage and resilience of children in our area being treated for cancer and blood disorders. 600 runners also took to the streets of Verona and West Orange in the JAG-ONE Physical Therapy 5K to start the day.
The Valerie Fund Walk & JAG-ONE Physical Therapy 5K Run is a community-wide event, now in its 14th year. "To see a sea of Valerie Fund Children, their families, friends, and strangers celebrating their winning battle against pediatric cancer is the most heartwarming experience you could ever imagine," say Ed and Sue Goldstein, founders of The Valerie Fund. "And to raise over a million dollars at this event to continue our fight for all our Valerie Fund Cancer patients brings tears to our eyes." To showcase just how brave our Valerie Fund patients are, the hashtag #NotAllHeroesWearCapes was used to chronicle the journey and Walk Day because each one of them is a hero in their own right.
Since breaking the million dollar mark in 2012, more than $8,250,000 (including $1,000,000 and counting at this year's event!) has been raised to support the children and families of The Valerie Fund. More than 6,000 children with cancer and blood disorders benefit immeasurably by receiving their medical treatment close to home in a child-centered environment.
One such Valerie Fund child is Michael who was diagnosed with high-grade osteosarcoma, an aggressive form of bone cancer. "Fortunately, the cancer was localized and had not spread to other parts of Michael's body," said Michael's mom, Suzanne. "Treatment would require two cycles of high-dose, in-patient chemotherapy before surgery; a limb-sparing operation to remove the affected bone, insert metal rods in his upper and lower leg and complete a total knee replacement; followed by four cycles of in-patient chemo after surgery. All in all, Michael's treatment took seven months. The staff at the Valerie Center, who we now consider our extended family, supported Michael every step of the way. The expert care and psycho-social support they provided helped our family survive a difficult time."
Michael completed his treatment this past March and returned to school in April. While he continues to have physical therapy several times a week to regain mobility in his leg, he has made steady progress thanks in part to his time with the Valerie Fund Children's Center.
The grass roots efforts of walkers, teams, and captains, 184 in all, raised close to $590,000 of the $1 million. Local and corporate sponsors continue to be integral to the success of the event and we can't thank them enough. Generous corporate commitments were made by JAG-ONE Physical Therapy, the event's exclusive Run Sponsor, RWJ Barnabas Health, Atlantic Health System, The Edwin and Suzann Goldstein Family Foundation, Inserra Supermarkets, CBOE Global Markets, Investors Bank, St. Joseph's Children's Hospital, and Global Healthcare Management. Burger King and Saker ShopRites have brought fundraising for The Valerie Fund into their restaurants and stores during promotional campaigns at registers which has raised money and awareness.
Once again Gallant Entertainment donated their much acclaimed New York Giants Drum Line to send the walkers off with a high-energy performance. Walkers and runners enjoyed refreshments from Chevy's Fresh Mex, Dunkin', and Jersey Mike's Subs. Crowd pleasers also included delicious food prepared by Eppes Essen of Livingston and The Shannon Rose, snacks by Herr's, and Bimbo Bakeries USA. Other refreshments were generously supplied by Best's, Eight Hills Caterers and Village Supermarkets. Cotton Valley provided many of the event's logistical needs.
The Valerie Fund is celebrating more than 40 years of caring for children with life-threatening diseases. After their nine-year-old daughter Valerie succumbed to cancer, Sue and Ed Goldstein were determined that no family should have to travel great distances to receive state-of-the-art medical care. Along with a group of close friends, they began fundraising efforts from their living room---tireless work that would lead to the 1977 opening of New Jersey's first pediatric oncology facility at Summit Overlook's Hospital.
For more information, please contact Bunny Flanders, Director of Marketing and Communications at bflanders@thevaleriefund.org
Back to News Main Page