Warren Township Announces Valerie Fund Pride Month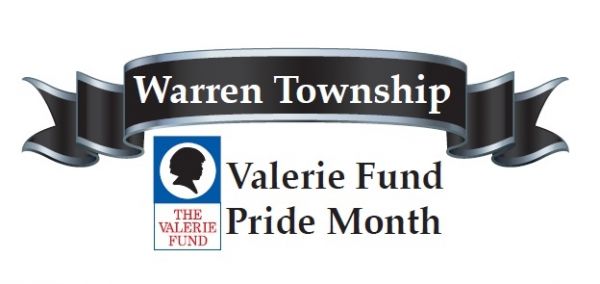 Warren Residents Pledge to raise $100,000 to support
The Valerie Fund
Warren Township Mayor Carolann Garafola has announced that the month of May will be Valerie Fund Pride Month, a town wide initiative to raise money for this local pediatric cancer charity. There are currently several children from Warren being treated at The Valerie Fund Children's Centers.
Her proclamation will involve the participation of Warren schools, businesses and civic groups in various fundraising activities and all proceeds will be counted towards The Valerie Fund Centers in Morristown and Overlook.  Mayor Garafola said, "We are very excited to have the members of our community come together for this town wide campaign."  Deputy Mayor Vic Sordillo will be part of the this kickoff with the Mayor as he and Committeeman Gary Di Nardo are kicking off a year of activities for Pride in Warren and the Valerie Fund Foundation is one aspect of those activities. 
 The funds raised by Warren Township Valerie Fund Pride Month will be dedicated to funding the services at their Morristown and Overlook Centers.   The campaign will include events at each of the elementary, middle and high school. Fund raising campaigns at the local churches and synagogue, a comedy night, participation by local business, and a town wide dine around.
 To learn how to get involved you can contact: Patricia DiRocco the township clerk at 908-753-8000 x223.
More than 35 years ago, Warren residents Sue and Ed Goldstein founded The Valerie Fund after their daughter, Valerie succumbed to cancer in 1976 at the age of nine. The Goldstein's wanted Valerie's courage to be memorialized in a meaningful way. During her six years of treatment, Valerie and her parents would travel several hundred miles a week to hospitals in New York City, the only place where Valerie could receive the most advanced care.  The Valerie Fund was born in the Goldstein's basement by a group of benevolent friends supporting the Goldstein's wish that no family should have to endure what they had during Valerie's treatment. The idea was simple:  To provide families with outpatient treatment centers at top pediatric hospitals within an hour's drive of most of the state's population.
Back to News Main Page